Mix & Match Multiple Styles Box & Tissue Only: $6.50 Box, Tissue & Bow Tie: $7.95
These boxes have a wraparound photograph with a magnetic closure. A photographic cover is laminated in a glossy or matte finish, and then the box is assembled by hand. The cost of the box also includes an optional custom design. You may speak with one of our designers about what you are looking for and avoid doing the work yourself!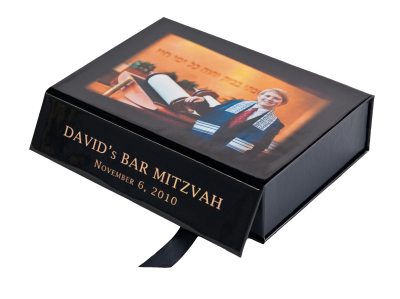 4x4 Proof Boxes:
Holds up to 100 Proofs - $75
Hold up to 200 Proofs - $75
Holds up to 400 Proofs - $85
CD/DVD Cases:
Holds One Disc - $ 37.50
Holds Two Discs - $42.50
Cases with Custom DVD:
One Disc - $45
Two Discs - $55
Custom DVD Only: $7.50
$99 for 100 Photographs Select 100 of your favorite photographs from a single shoot (or let us - free of charge). We will print proofs (with or without borders), create a custom photo box, and hand it off to you in a stylish presentation that is ready to show your client!